Checking on yourself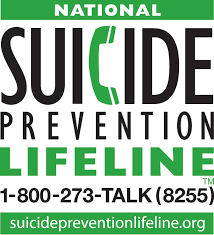 Everytime I come home from work, I find myself just sitting. I sit in my room with the lights, television, and everything off. I don't even play on my phone, I just sit. In the silent, dark, motionless room.
I've never realized how much I do it until tonight. I lay and stare straight up at the ceiling, reflecting on the events of my day.
I start to gain this intense feeling in my stomach that slowly starts to crawl up my body through my throat and then somehow the feeling ends up flushing to the rest of my body. The feelings are usually those that far too many of us are in a constant state of: sadness, anger, and worry.
When the feeling starts to intensify to the point where I can't even lay down anymore, I reach towards my phone, turning it on.
Fighting to keep my eyes open while looking at this blinding light which is my phone screen, I open up my messages app. Scroll till I find my best friend's name, click on it and type her this big long message about how I am feeling and how I'm just truly not okay, I'm really struggling, and I need her help.
"DUDE, guess what just happened" pops up on the bottom of the screen, just moments before I plan to hit send. So I click 'select all' on my message, and then click 'delete', as a feeling of hopelessness storms over me.
My message is not as important as hers… she sent hers first after all. It's not like my problems are that bad anyways, others have it worse.
I notice this cycle more and more, night after night. This cycle of me, feeling sad, feeling just awful in every way, noticing there is a problem, and then just dismissing my feelings because someone else has it way worse than I do.
I see this cycle happen with other people too, it happens way more often than it ever should. No one. Not a single soul, should ever feel like their problems don't matter simply because someone else has it worse.
Your problems matter, you matter. What you're feeling, and what you have to say is important. I know it's said a lot, at least around my family – but don't ever let anyone tell you your feelings are invalid. A feeling or a person cannot be invalid.
I just want everyone to know that you need to send that text, you need to walk up to whoever it is you're scared to talk to, and tell them what's going on.
We're so often told to watch out for the signs of suicide, depression, etc, in other people that we often foget to look out for these signs in ourselves.
The more you just delete the text, or hold back on telling someone how you're feeling, the worse the feeling in you will become. Putting it all out there is always a good way to make yourself feel better.
Make sure you're checking up and in on yourself, sometimes you need to put your feelings in front of others or else before you know it, you'll be in a state you can't pull yourself out of.
Never feel embarrassed to reach out to someone and ask for help. Text your friend, mom, dad, grandma, grandpa, anyone. Don't allow yourself to continue this awful cycle.
If you don't feel comfortable sharing some problems with people you know, or you simply don't have anyone to talk to, there are people out there to call. The National Suicide Prevention Lifeline is a confidential way to talk to someone. Call them at any hour, they're available 24/7. Can't talk? Text the Crisis Text Line, they're also available 24/7.
Mr. Brian Hede, down in guidance, has created a QR code for students to scan. It gives students more opportunities to reach out to him for help,"This is something that I started this year to allow students the opportunity to notify me that they would like to see me, without others necessarily knowing," Brian Hede said.
He would also like students to know, he will be creating groups for Anxiety, Grief, Social Skills, STRIVE, LGBTQ+, and stress management.