Teachers receive delivered lunches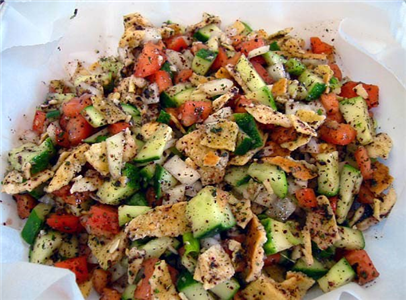 Joseph Shamy, Director of Purchasing and Food Service for Sylvania Schools, has created a new employee meal test. This new test began May 4 and goes through May 15. All adult employees from 4747, Support Services, Timberstone, Highland, and Northview will have the opportunity to order food from an online menu on the district website and have it delivered to their building for lunch.
These meals will be prepared at Timberstone and be delivered to the buildings on the food service truck. Not only will these employees be able to order their food online, the staff will also be able to deposit money on a Myschoolbucks account to pay for their meals.
Mr. Shamy will use participation numbers, guest feedback, operational analysis, and many other methods to decide if this new program can be district wide starting next year. Mr. Shamy also hopes to change the menu every several weeks next year.
All food orders for a day must be filled out by 3pm the previous day. When the food is delivered to the different locations, the food will be in a bag tagged with the employee's name on it. After an employee's first order, they will have an account created for them and will receive a six digit number. The six digit number will be used to sign up for online payment through myschoolbucks.com. Once the orders are received by Sylvania C.I.T.Y., employee's will get a confirmation email along with a short survey about food quality, packaging, and service.
"I think it's awesome and the lunches have been really good and healthy. Also, I don't have to worry about packing a lunch in the morning," Mrs. Blue said.
Amir AbouZied, Staff Writer