Starbucks Top 4 Holiday Lattes Rated For You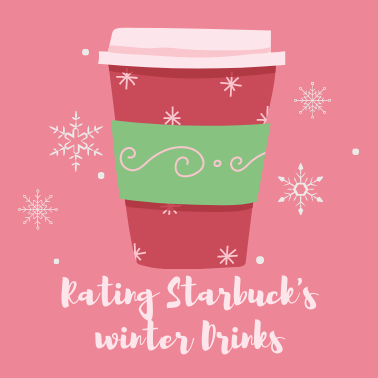 Once Starbucks releases their holiday drinks, it is automatically Christmas time in my book. No matter what you celebrate, (or if you even do) Starbucks has a delicious holiday drink for you. I decided this year I would go and try all of my favorite drinks, the lattes.
Coming in first we have the classic Peppermint Mocha Latte. This earns five stars, it has a rich chocolate taste and it makes me want to snuggle up by the fire. Next, the Caramel Brulee Latte. This one is sweet, but really great. Four out of five stars. The Toasted White Mocha was too sweet for me, but my friends love it so for that, I give it a three out of five stars. My least favorite is the Chestnut Praline Latte, this drink was too sweet and I think it left a weird taste in my mouth. Two out of five stars.